Owners or prospective buyers of previously owned Solo 18 can rest assured that if properly maintain these boats will continue to provide years of service. We are always happy to answer any questions you may have about your Solo 18.

Please click here to find out more about the Duo 18.
Please call or email to our latest developments to our handsome line of vessels.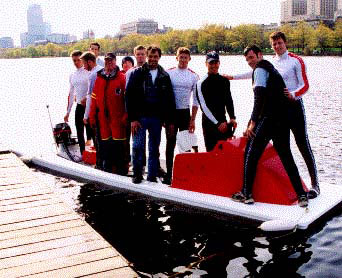 above
: A Solo 18 loaded up with 11 heavyweights.